Division
Critical Infrastructures
"The partnership we've forged with euromicron for over a decade now has proven its value once again."
Detlef Gnad, Head of Networks at IT.Niedersachsen.
euromicron modernizes network infrastructures of administrative agencies
euromicron modernized the network infrastructures of Lower Saxony's administrative agencies at around 150 locations as part of the Niedersachsen Client (NiC) project. High-performance, future-proof networks were implemented by installation of powerful switches and access points, function enhancements relating to security and all-IP, and the launch of a central network management system.
In order to modernize and standardize the IT infrastructure in public administration, the government of Lower Saxony decided to roll out the "Niedersachsen Client" (NiC). It is a standardized workplace PC that is equipped with uniform hardware and software and is run on a completely modernized network and server architecture. Under this initiative, around 70,000 to 100,000 workstation computers at some 2,400 public administration offices are to be replaced in Germany's second-largest federal state. In the project's first expansion stage, a total of 8,005 NiCs were set up and put into operation at around 150 administrative locations between mid-2014 and mid-2015.
The NiC project was carried out by the state enterprise IT.Niedersachsen, the central IT service provider of Lower Saxony's administrative agencies. As a state-owned IT system house, IT.Niedersachsen provides tailored products and services for
the state's institutions, such as ministries, the police force or local tax offices. For the first expansion stage of the NiC project, a public invitation to tender was issued for supplying and implementing the active network components. The contract was awarded to euromicron Deutschland GmbH. The system house subsidiary of euromicron AG has been a long-standing technology partner to IT.Niedersachsen and its forerunner, the former State Enterprise for Statistics and Communication Technology of Lower Saxony. The collaboration began more than ten years ago with the procurement of replacements for the active technology at the police authorities and now covers the whole field of network technology services for public administration – from consulting and planning, delivery and installation to service and maintenance.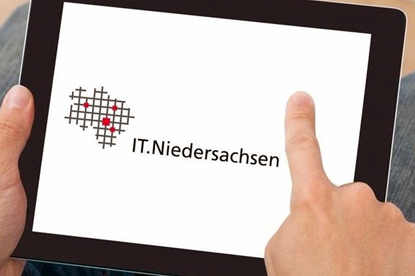 By winning the contract in the NiC project, euromicron was tasked with ensuring smooth network connection of the modernized workstation computers by means of powerful switches and WLAN access points. After detailed consulting on suitable components and functionalities, these were initially tested on a small scale in order to ascertain their ideal configuration. That was followed by broad-scale installation. euromicron rolled out a total of some 4,500 core, access and desktop switches and WLAN access points. Functional enhancements for network security and multi-service capability were also implemented. The public authority networks are divided into several segments which only individually defined users can access. The technical network foundations for rolling out Voice-over-IP were also created. The modernized and now high-performance network infrastructures are monitored and controlled by a central network management system. So that further clients can be integrated smoothly in future, euromicron and IT.Niedersachsen also attached great importance to the scalability of all solutions and, for example, ensured that licenses can be extended.
After the project had been completed, the state enterprise voiced its praise at how smoothly all the measures had been accomplished: "The partnership we've forged with euromicron for over a decade now has proven its value once again," emphasized Detlef Gnad, Head of Networks at IT.Niedersachsen. "Its enormous expertise in network technology, pragmatic approach and ability to adapt flexibly to the internal structures of administrative authorities are plus points in its favor and qualities we wouldn't like to do without in future." The next project is already planned: The network technology for operating around 20,000 police NiCs is to be implemented at around 550 locations.